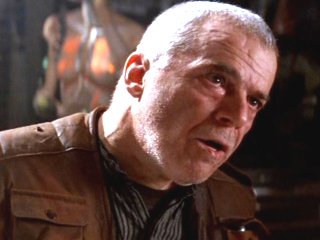 Geiger
owned a weapon and robot shop in
Mega City One
.
Role in Judge Dredd
Edit
Rico comes to the shop and takes an old ABC Warrior and a Lawmaster vehicle. He also picks up a Lawgiver and Geiger tells him that the Lawgiver will take his arm off if he picks it up and is not a Judge. Rico responds by claiming that since the gun didn't explode he must be a Judge, and he then uses the device to kill Geiger.
Ad blocker interference detected!
Wikia is a free-to-use site that makes money from advertising. We have a modified experience for viewers using ad blockers

Wikia is not accessible if you've made further modifications. Remove the custom ad blocker rule(s) and the page will load as expected.