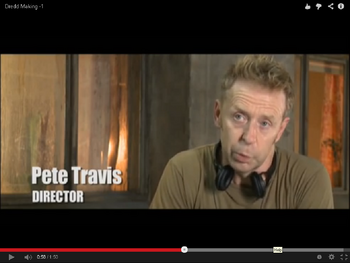 Pete Travis is an English television and film director.
Life and Career
Edit
His work includes Cold Feet (1999), The Jury (2002) and Omagh (2004) for television and Vantage Point (2008) and Endgame (2009) for cinema. He directed the movie Dredd. Staring Karl Urban as the Title character portraying Judge Dredd.
Ad blocker interference detected!
Wikia is a free-to-use site that makes money from advertising. We have a modified experience for viewers using ad blockers

Wikia is not accessible if you've made further modifications. Remove the custom ad blocker rule(s) and the page will load as expected.