A
Wally Squad
Judge
is a member of the undercover Judge unit in the Justice Department. Wally Squad Judges dress and act like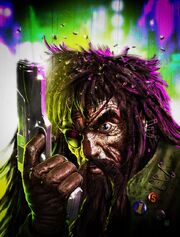 typical citizens, much to the dismay of regular judges assigned to work with them.
After the Day of Chaos incident, the Wally Squad Judges, the Special Judicial Squad and the Public Surveillance Unit were folded into the new Undercover Operations Division.
Notable Members
Edit
Ad blocker interference detected!
Wikia is a free-to-use site that makes money from advertising. We have a modified experience for viewers using ad blockers

Wikia is not accessible if you've made further modifications. Remove the custom ad blocker rule(s) and the page will load as expected.